Basement Waterproofing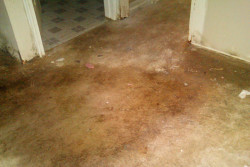 Do you find yourself constantly struggling to dry out a wet basement in your home or workplace? Is your basement dank, musty, and generally unpleasant to spend time in? Whether the basement is finished or unfinished, and whether you use it as a rec room or for additional storage, having a basement leak or humidity problem can affect the whole building and everyone who lives or works in it. But with Quality Waterproofing, LLC, on your side, those basement leaks will soon be a distant memory. Call us today to learn more!
Basement waterproofing can help you prevent mold growth, water damage to your building's structure and your belongings, and foundation deterioration. That means that just by bringing in a basement contractor to discuss your basement leaks, you're taking steps to make your home or commercial space cleaner, safer, healthier, and more structurally sound. Call in Quality Waterproofing to assess your moisture problem if you notice any of the following symptoms: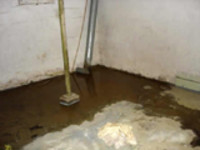 Peeling paint
Visible rust on metal surfaces
Condensation on the walls or floor
Efflorescence (chalky white powder on foundation walls)
Musty odors
Moisture along the base of foundation walls
Wet or discolored spots
Standing water or pooled water around drains
Cracked or warped walls
Mold growth
We'll diagnose the root cause of your wet basement and come up with a plan of action that's tailored to your specific basement waterproofing needs. We can do both interior and exterior waterproofing, depending on what type of basement leak you have. We're also experts at concrete foundation repair and sump pump installation. Plus, we can waterproof a basement during new building construction, so that you have a dry basement from the moment you move into the space. Offering comprehensive solutions to basement water problems, our team is your answer no matter what the cause of your leaks, puddles, and other foundation/basement moisture issues.
Quality Waterproofing has more than 10 years of experience helping Rockville residents deal with wet basements. As a family-owned and locally operated company, we pride ourselves on bringing together superior workmanship and prices that are competitive and reasonable. We'll even give you a free cost estimate for our basement waterproofing contractor services before you schedule your appointment.
When you need a basement contractor to help you get a dry basement in your home or commercial space, and you want to hire a team that is licensed, bonded, insured, and Better Business Bureau–affiliated, look no further than Quality Waterproofing, LLC. We look forward to working with you!
Cavity Drain Basement Waterproofing  
One of the best ways to get a waterproof basement is to install a cavity drain system. When you hire a basement waterproofing contractor from Quality Waterproofing for your home or workplace, we'll consider cavity drainage as a possible option. Installing a cavity drain system involves affixing a polyethylene membrane to the wall around the perimeter of the basement to capture water seeping in from outside. The membrane guides the water down to a base drain, which channels it to a sump pump. The sump pump removes water from the basement before it has a chance to do any damage. Call Quality Waterproofing, LLC, now to find out if a cavity drain system is right for you, and to learn about your other options for waterproofing basements! 
Dry Basement
Basement leak
Basement Waterproofing Contractor
Basement Waterproof
Basement Waterproofing Company