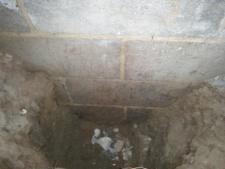 Do you have a growing crack in your home's foundation? Do you suspect mold growth in the basement below your retail store? Do you need an excavation contractor to break ground on a new swimming pool or other structure? It's time to call in the experts at Quality Waterproofing, LLC. Since 2009, we've been Rockville's go-to basement contractors, providing top-quality basement waterproofing, foundation repair, mold removal, and sump pump installation services. Let us help you take the first step toward a dry, clean, healthy, and structurally sound building. Call today! 
Fully licensed, bonded, and insured
Veteran-owned business
Foundation and basement waterproofing
Foundation crack repair
Free cost estimates available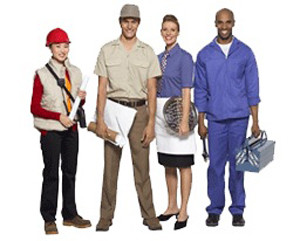 Quality Waterproofing is based in Rockville, MD. Our service area includes Aspen Hill, Potomac, North Potomac, Germantown, Gaithersburg, Olney, Wheaton-Glenmont, Bethesda, and Silver Spring. Whether you're a home- or a business owner in or around this area, if you need a basement or excavation contractor, Quality Waterproofing is on the job. We're familiar with all building codes for Maryland homes and businesses for sump pump installation, egress window installation, basement waterproofing, and more, and we won't leave your property until we're sure our completed project not only meets your needs, but also satisfies all of the relevant codes. We also understand the unique challenges facing Maryland building owners, from humidity levels to soil qualities, and we take those factors into account whether we're excavating for new construction, underpinning your foundation, or waterproofing basements against the elements.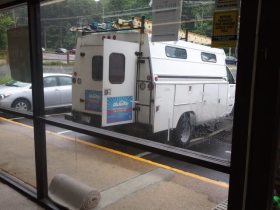 On every job, superior workmanship is our number-one consideration. We'll use our 10 years of experience, our training and knowledge, and state-of-the-art tools and techniques to give you the best possible experience and results. And while we provide the same great service no matter how big or small the job, we also take the time to assess each project individually. Our basement contractors know that no two foundation repair or mold removal scenarios are exactly alike, and we'll customize our approach to your specific needs.
Call Quality Waterproofing, LLC, today if you're interested in getting some of the best workmanship in the basement and foundation repair industry that Rockville has to offer, at some of the lowest prices. We'll offer you a free cost estimate for egress window installation, excavating service, or whatever else you need, and we'll schedule the earliest possible appointment to see your property in person. Once we start the job, we won't rest until you're satisfied. Contact Quality Waterproofing now to learn more!